So
Easter
is over and as a goodbye to the holiday I love so much, I wanted to share me and my friend Elena's bunny shortbread cookies! She is such an awesome helper and we had a blast making these cute bunnies. Now that Easter has left us, hopefully some consistent spring weather will occur.
Cmon weather cmon!!
Alright enough of the rant lets get to the yummy shortbread =]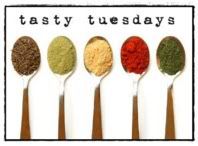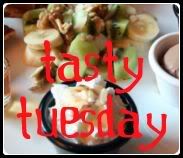 Orange Shortbread Bunnies
3/4 pound unsalted butter, at room temperature
1 cup sugar, plus extra for sprinkling
1 teaspoon pure vanilla extract
1tbl. orange zest
1/4 cup orange juice
3 1/2 cups all-purpose flour
1/4 teaspoon salt
6 to 7 ounces very good semisweet chocolate chips
1tbl. shortening
Preheat oven to 350 degrees
In a bowl beat butter and sugar until pale yellow.
Add in vanilla, orange zest and the orange juice.
In a separate bowl, sift flour and salt. Slowly add in the flour and beat until the dough comes together.
Dump onto a floured surface and form into two flat disks. Wrap in plastic and refrigerate for 30 minutes.
Roll dough out to about 1/2 in thickness and use the shape of your choice. Of course we used bunnies!!! Do you spot baby Luke?
Place shortbread on cookie sheets and sprinkle with sugar. Bake for 20 to 25 minutes. Allow to cool.
In a microwaveable bowl melt chocolate chips and shortening. Be sure to melt the chocolate at 25-30 seconds at a time to prevent burning. stir well.
Dip each shortbread in the chocolate. Enjoy!!!