Happy Friday everyone! Here's another its too hot to cook recipe but dessert style! Sometimes you gotta step away from the hot oven and make a simple and classic dessert that's cool and wont make you sweat in your kitchen. Ive been trying to use more agave nectar so if you have some definitely try it out in a few of your recipes that call for sugar! I hope you all enjoy the weekend and I'll see you around very soon =]
Printable
Strawberry

Banana

Parfaits
1 lb strawberries, cleaned, trimmed, and chopped
2 bananas, sliced
3tbl. blue agave or 2tbl. sugar
1 bag chessmen cookies, slightly crushed
In a bowl, add strawberries, bananas, and agave. stir and store in refrigerator.
Pudding
3.4 oz banana cream pudding
1 1/2 cups milk(I used less than your average 2 cups.less milk means more creamy!)
In a bowl, add in pudding. whisk in cold milk until thickened. Place in refrigerator.
Whipped Cream
1 1/2 cups heavy cream
1/3 cup powdered sugar( I used 1/3 cup blue agave)
1 tsp. vanilla
In a bowl with a whisk attachment, beat cream until slightly thickened, add in sugar and vanilla, and continue beating until completely thickened.
Using whatever glasses or dishes you have, begin layering with the fruit, pudding, whipped cream, and crushed chessmen cookies. This is How I did mine.
Pudding
Cookies
Whipped Cream
Fruit
Repeat And dollop extra cream on top, then add a Cookie Garnish!
Makes 5-7 parfaits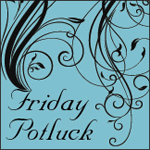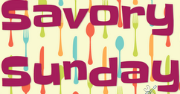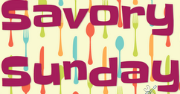 blog hop button Fabulous Food Friday: July Blog Hop