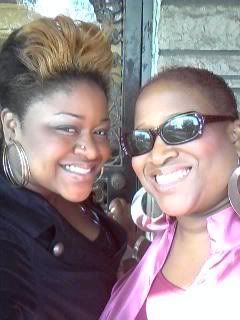 Hey everyone! So last week my mom made the most delicious country style ribs! Oh my goodness they melt in your mouth they're so good. This is our first Crock pot meal and you will definitely enjoy it. The meat was cheap and the salad was super fresh! Perfect for anyone on the go who wants an easy meal. I love the days when me and my mother cook together but this day she did everything and all I made was white rice. Haha. What can I say? I just have it like that sometimes. So Enjoy this fabulous Hipstir Fresh recipe made by Mrs.Chatman.
Heavenly Crockpot Ribs
Serves 5-6
2 1/2 pds. Country Style Ribs
1 bottle Teriyaki Sauce
onion powder
garlic powder
salt pepper
Place ribs in your Crockpot and season with salt, pepper, onion and garlic powder.
Cover ribs with Teriyaki sauce.
Cover with lid and set your Crockpot on High for 5 to 6 hours.
Tomato Cucumber Salad
3 Tomatoes, chopped
1 Cucumber, chopped
1/2 sweet onion, diced
1/4 cup Cilantro, finely chopped
1/4 cup rice wine vinegar
2tbl. sugar
salt/pepper to taste
In a medium bowl combine ingredients and toss! Season with salt and pepper to your liking. Chill
Serve with White Rice and enjoy that gravy from your ribs. Yum!!